IT Help Desk Chatbot in Noida
Master your knowledge base
AILIFE bots ingest the entire corpus of your business's language and remembers it all. They'll know your systems and your enterprise's unique needs better than any human could — and use that knowledge to help your team work more adeptly and efficiently than ever..
Solve tickets faster than ever
You don't hire your team members to organize tickets — you hire them to fix things. AI LIFEBOT bots excel at identifying helpdesk requests more quickly and more accurately than a human worker so that your IT staff can spend less time finding problems to solve and more time solving problems. AI LIFEBOT bots can reduce your MTTR by as much as 50%. What would you do with the equivalent of a 12-hour day?
Empower your IT staff
Most complex issues can only be solved by a human. With Assistive Mode, AI LIFEBOT-powered digital agents can suggest solutions, answer queries, and learn which of your team members are best suited to which tasks.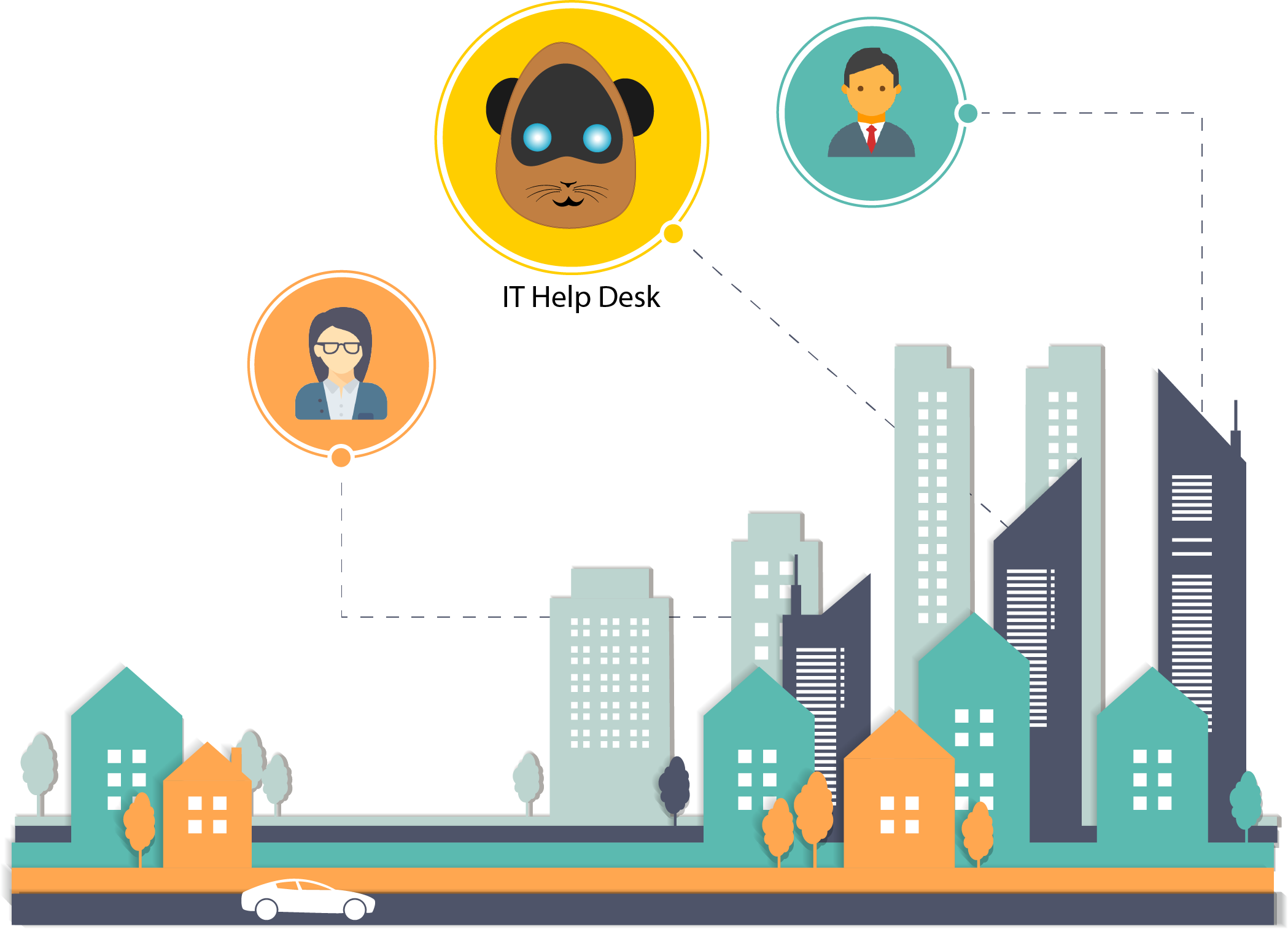 The 3 Essenti als of AI Bots for IT Help Desk
Did you know that roughly 30-50% of Level 1 Help Desk support cases are repetitive? With the power of NLU and cognitive automation enterprise can use AI bots to supercharge their IT Help Desk operations.
We've laid out the three essentials of an AI bot for IT Help Desk..